CVC New York recently hosted the CVC Young Innovator Awards 2022, which were held in partnership with non-profit Venture for America.
Now in their eighth year, the awards champion young entrepreneurs and provide them with cash grants as well as ongoing mentoring and support, to help them develop and grow their businesses further.
The three innovative companies were chosen by a panel of judges from CVC, Glendower and portfolio company PDC Brands.
The winners:
Christian Garcia for Developmate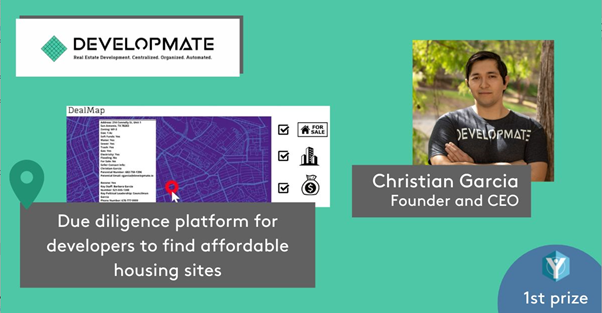 Developmate's DealMap helps property developers verify real estate locations faster with less effort by automating, aggregating, analysing and visualising all static and streaming real estate location data into one online map.
Louis Mennel for Carbon Compost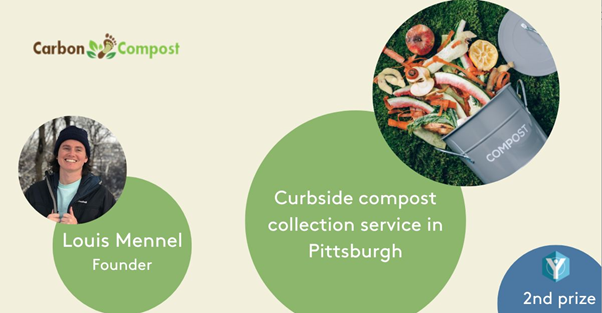 Carbon Compost's curbside collection service makes it easy to compost kitchen scraps and other organic waste, reducing the amount of waste that goes to landfill.
Jasmine Godbolt for Nesting Nannies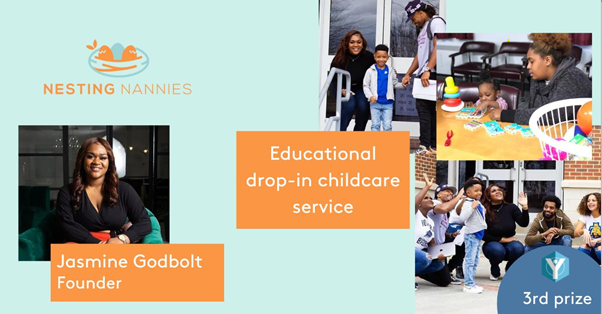 The Nesting Nannies provides affordable, professional and reliable drop-in childcare services for student-parents on college campuses.
About the CVC Young Innovator Awards
In 2015, we launched the Young Innovator Awards to support young entrepreneurs to create the businesses of the future. The award currently operates across nine CVC offices. Since 2015, we have awarded c.€1.5m of grants to 96 entrepreneurs.
Entrants to the Young Innovator Awards compete to win a package of cash grants, mentoring, and access to our global network. For businesses with a social or environmental impact, there is also the potential for follow-on investment from the CVC Foundation.
As part of our commitment to building better businesses, the Young Innovator Awards are a cornerstone initiative within our philanthropy programme, enabling us to both seek to tackle youth unemployment and contribute to the economic development of our local communities. For our employees, the event encourages team building, collaboration and allows our colleagues to share their expertise and career experience with aspiring entrepreneurs.