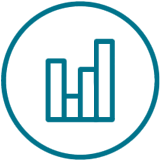 €
0
bn
AUM

0
+
Active investments

0
Investment professionals
In September 2023 CVC announced it is acquiring a majority stake in leading infrastructure manager, DIF Capital Partners ("DIF"). The closing of the transaction is subject to regulatory approvals.
DIF is headquartered in Amsterdam with €16 billion of assets under management, a team of over 225 professionals across 11 offices and operating two different investment strategies – the Core / Build-to-Core funds and the Core-plus funds. DIF was founded in 2005 and has built a leading position in mid-market infrastructure investments, primarily in Europe, North America and Australia. The tie-up with CVC will help accelerate growth, as DIF continues to deepen and widen both its investment capabilities, its geographic reach and its global investor base. DIF will continue to be led by its current CEO and Partners and it will continue to operate under the DIF brand.
The transaction is subject to regulatory and other consents and is expected to close in Q4 2023 or Q1 2024.
Visit https://www.dif.eu/